Svoronata
Resorts in Kefalonia
Private Taxi Transfer from the Airport to Svoronata
Distance: 2.4 km Duration 6 min
Transport Method
Taxi Fare for 4 Passengers
OFFICIAL TAXI (from taxi rank outside airport)
20.00 euros
SHUTTLEDIRECT (Standard Taxi)
14.12 euros
SUNTRANSFERS (Standard Taxi)
15 euros extra charge for 2 drop offs in same resort
15.48 euros
KEFALONIATAXI (Standard Taxi)
20.00 euros
TAXIBUSKEFALONIA (Standard Taxi)
20.00 euros
SUNTRANSFERS (Premium Taxi)
15 euros extra charge for 2 drop offs in same resort
26.15 euros
TRAVEL REPUBLIC (Standard Taxi)
25.00 euros
KIWITAXI (Standard Taxi)
26.00 euros
HOPPA (Standard Taxi)
26.08 euros
HOLIDAYTAXIS (Standard Taxi)
32.11 euros
Shared Shuttle Bus Transfer from the Airport to Svoronata
Distance: 2.4 km Duration 35 min
| Transport Agent | Price for 4 Passengers |
| --- | --- |
| TRAVEL REPUBLIC | 32.00 euros |
| SUNTRANSFERS | 43.69 euros |
| HOLIDAYTAXIS | 48.72 euros |
| HOPPA | 43.01 euros |
Private Mini Bus / Private Coach Transfer from the Airport to Svoronata
Distance: 2.4 km Duration 15 min
| Transport Method | Price |
| --- | --- |
| SUNTRANSFERS (8 Seater) | 30.96 euros |
| SUNTRANSFERS (20 Seater) | 60.63 euros |
| HOLIDAYTAXIS (10 Seater) | 178.84 euros |
| HOPPA (8 Seater) | 34.42 euros |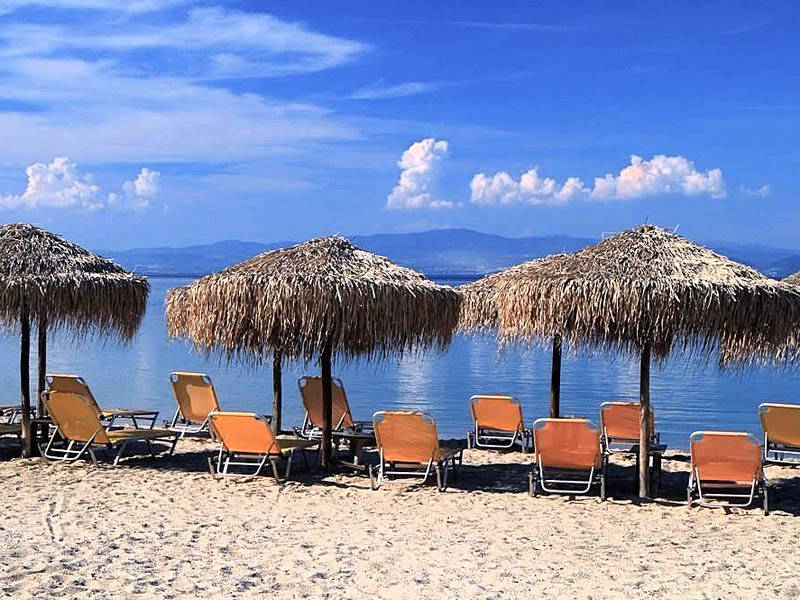 Popular Hotels in Svoronata:
4.8

4.6

4.2


Mouikis Village apartments are located in the village of Lakithra, within walking distance to a selection of restaurants and shops. Lassi is 6 kms away and features many shops, bars, restaurants and award winning sandy beaches.
4.3


Located in attractive gardens, these apartments in separate blocks enjoy a quiet and peaceful location. In this beautiful elevated setting surrounded by olive trees and gardens you will enjoy a relaxing holiday.

On the outskirts of Svoronata on the southern side of these Ionian Islands. 20 attractive studios and apartments are surrounded by lovely gardens and overlook a sparkling swimming pool and beyond to the sapphire blue sea.
View all Accommodation in Svoronata